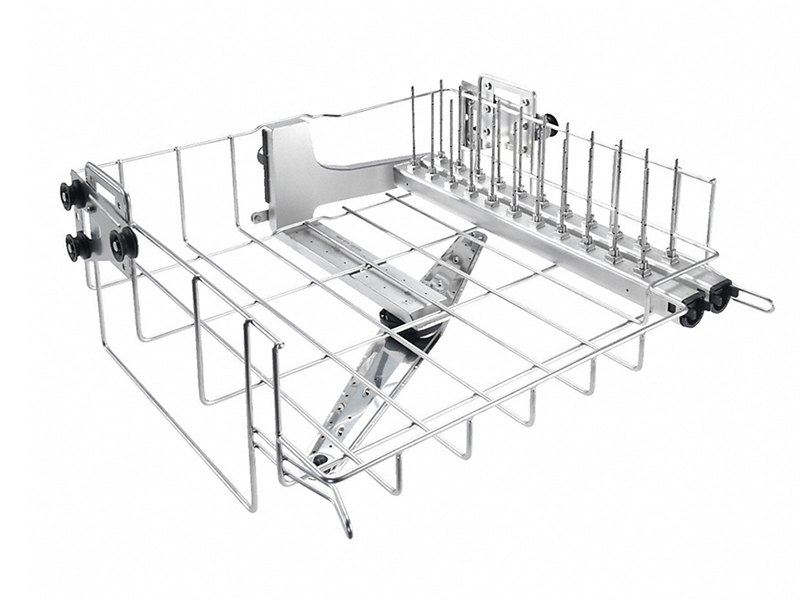 A105 Upper basket
Height adjustable, without injector nozzles, for various instruments.
• Right-hand side: space for 22 injectors
• Left-hand side free for inserts
• Active inner drying of hollow instruments
• Active inner drying of dental and surgical handpieces
• A 800 tubular filter can be used in both injector manifolds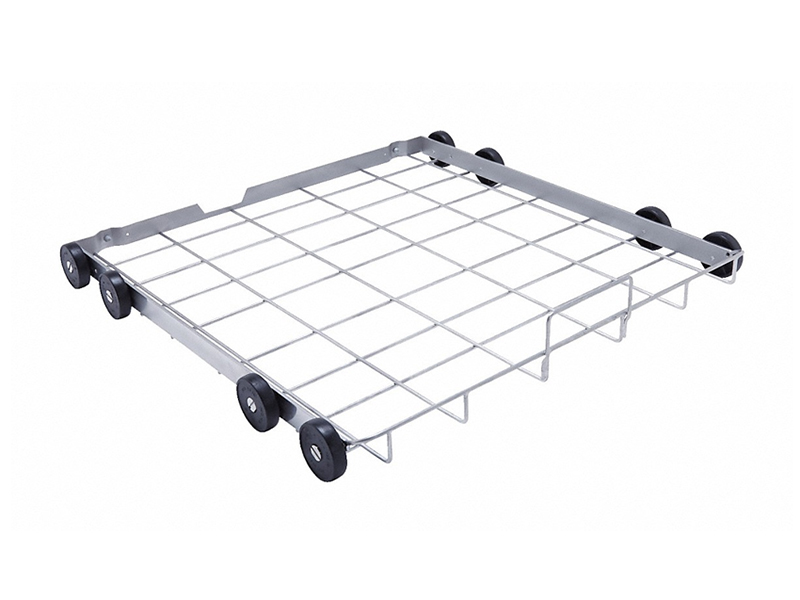 A 151 - Lower Basket
For holding standard DIN mesh trays as well as various inserts.
• Vertical clearance dependent on upper basket selected
• Loading width: 19 5/16" (490 mm), loading depth: 19 5/8" (498 mm)
E 338 Insert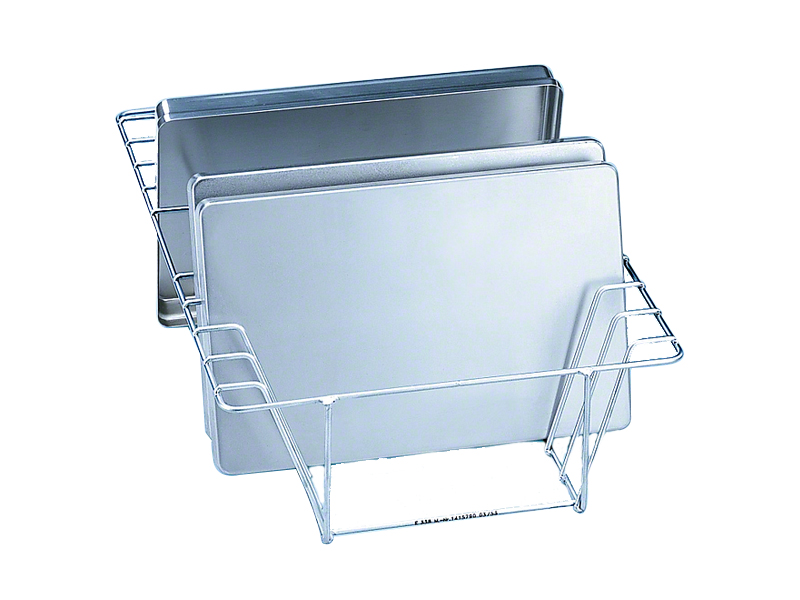 For the optimum loading of up to 8 half-shell trays.
Suitable for 8 half-shell trays
equipped with 10 holders (8 compartments), W 295, D 33 mm
Maximum tray size 290 x 30 mm
For use in upper and lower basket
E 807 Insert
For optimal loading of 3 trays.
A 803 Holder
For the optimum loading of transmission instruments.
For use in upper basket A 105 together with tubular filter A 800
Suitable for numerous contra-angles & hand pieces as well as turbines

A 813 Adapter
Optimize your preparaion of rotating instruments, with external spray. Used together with A105.