Content
Theoretical topics:
• An introduction to endodontics
• Materials needed in restorative dentistry
• Techniques in restorative dentistry
• Pulpal reactions and endodontic infections
• Diagnostic procedures in endodontics
• Direct/vital pulp treatment and partial pulpotomy
• Getting ready for total pulpectomy
• Total pulpectomy techniques (access and canal preparation – materials and techniques – dogs and cats)
• Total pulpectomy techniques (canal obturation and restoration - materials and techniques)
• Evaluation of total pulpectomy
• Common endodontic complications
• Basic principles of surgical endodontics (apicoectomy, hemisection)

Practical/interactive procedures:
• Restoration techniques
• Case-based review of dental radiographs
• Vital pulp treatment, pulpotomy and restoration
• Total pulpectomy step-by-step: access preparation, canal preparation, canal obturation and restoration
• Interactive radiograph-based session: Evaluation of procedures performed by attendees
• Temporary filling
• Total pulpectomy A to Z: canine tooth
Course goal
At the end of this course the attendee will be able to diagnose endodontic disease and recognize limitations in the diagnostic armamentarium. Based on these (s)he will be able to recommend an appropriate treatment and weigh with the owner/s pros and cons for the selected procedure. Step-by-step practical, instructional training and guidance will equip the attendee with the knowledge and know-how of basic endodontic treatment and provide the appropriate tools to enable the course participant to continue the training needed to master endodontic management.
Previous knowledge
Dentistry I and II or comparable experience/course.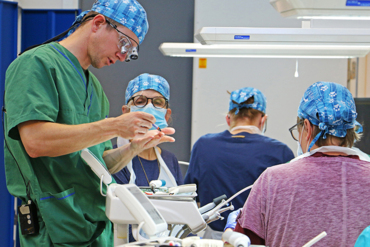 Course fee
29 500,00 kr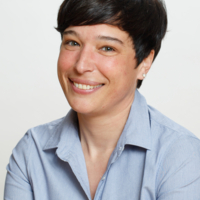 Ana Nemec
DVM, PhD, Dipl. AVDC, Dipl. EVDC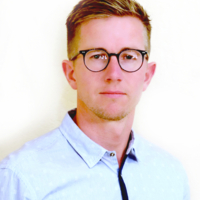 Peter Strøm
DVM, MSc, Dipl. AVDC, Dipl. EVDC
Date
2023-03-13 - 2023-03-17
Last registration date
2023-03-06
Number of participants
To ensure efficient lecturing and high quality supervision in the practical sessions, the number of participants is limited to 24 persons.
Interest inquiry
At the moment there are no vacancies at the course. Please make an expression of interest.
Expression of interest