FLEXIBLE EXAMINATION TABLE ALBERT
ACCESIA ALBERT IS OUR EXAMINATION TABLE WITH MANY CONVENIENT FUNCTIONS.
The newest addition to our equipment line is called Albert – the smartest examination table on the market. The design and entire idea behind this table are characterized by our key words: hygiene and ergonomics.

Choose fixed electric operation or convenient battery operation. During battery operation, you can monitor the battery charge on a display. The battery charge is sufficient for about 5 days of normal operation. Charging time 2-8 hours.

The table can be rinsed off and sanitized. All electronics are mounted directly under the table top, which means that they are protected. A slight incline in folded position allows good water run-off.

The table top has the "familiar" Albertina rounded corners for flexibility and efficiency. The table has no frame on the floor and is easy to move, which is a prerequisite for easy and efficient floor cleaning.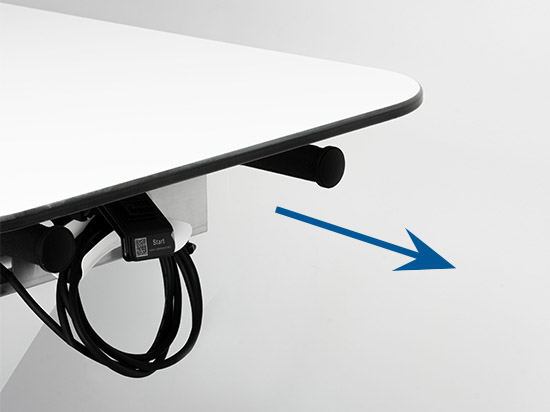 EXTENDABLE HANDLES
Extendable handles make the table easy to move and are space-saving in retracted position.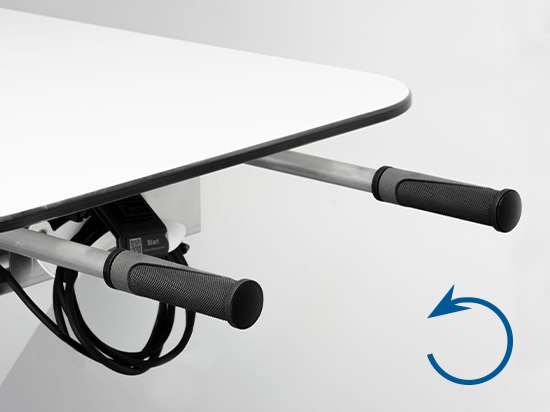 LOCKABLE HANDLES
For easy movement, simply turn the handles and lock them in the desired extended position.
Interested?
Contact us for offers