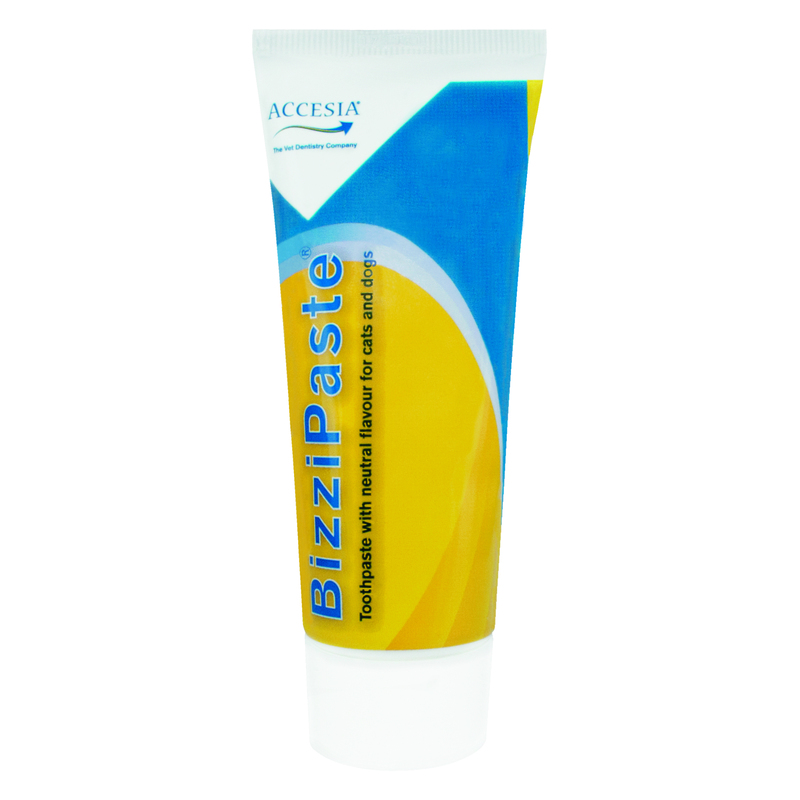 Toothpaste BizziPaste® Accesia 75 ml (1 pcs)
08-02-150
You must be logged in to order To login
Accesia BizziPaste®
BizziPaste® toothpaste is developed to improve your pet's mouth and dental hygiene. The essential oils help reduce plaque and calculus buildup. See our movie with step by step instructions for using BizziPaste® with our designprotected toothbrush BizziBrush®.

Why BizziPaste®
Special toothpaste for animals
Does not contain microplastics, abrasives or fluoride
No animal proteins
Essential oils to prevent plaque and calculus buildup.

Contents: Calcium carbonate, Sodium tripolyphosphate, Glycerine, Carboxymethyl cellulose, Preservatives, Anise oil, Eucalyptus oil, Cinnamon oil, Parsley seed oil, Colourant.

Please note! Does NOT contain fluoride, xylitol or abrasives. For animal use only. Keep out of reach of children. Made in the EU for Accesia AB.
Files