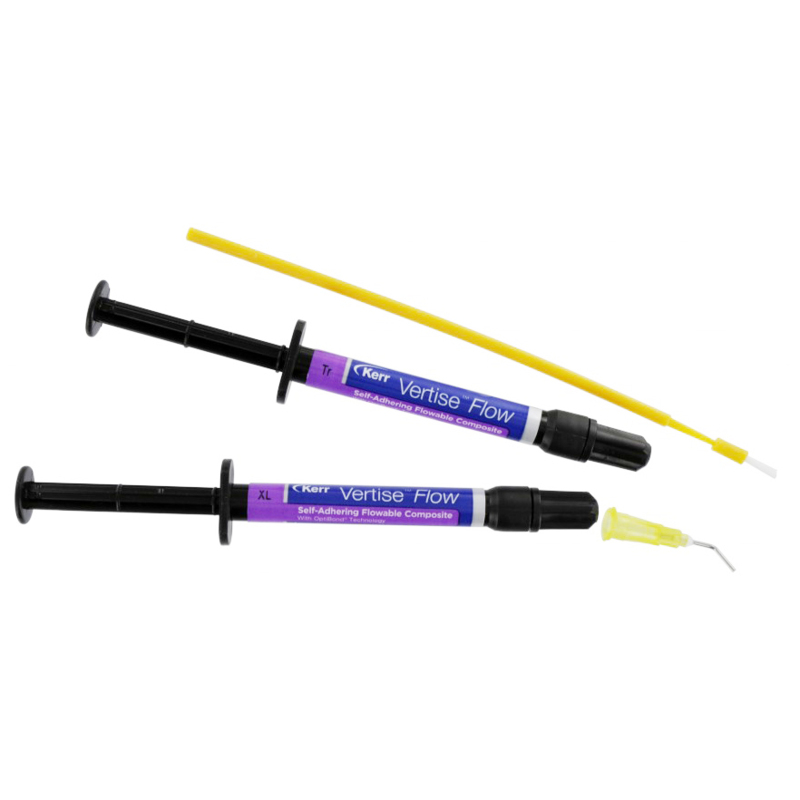 Vertise Flow composite (2 pcs)
07-03-314
You must be logged in to order To login
2 pcs/pkg
Self-adhering. No separate bonding protocol required. A simplified restorative procedure with excellent performance.

High bond strengths to dentin and enamel. Incorporates clinically proven OptiBond® adhesive technology for excellent bonds to dentin and enamel.

Easy handling. Non-slumping property creates an ideal viscosity for the following indications: liner for large restorations (Class I, Class II), small cavities (Class I, Class II), pit and fissure sealants, and porcelain repairs.

Low microleakage. Excellent marginal integrity and reduced voids.

Excellent mechanical properties. Long-lasting, durable fills.