Content
Du inhämtar teoretiska kunskaper och praktiska färdigheter för att på ett professionellt sätt kunna ta användbara röntgenbilder och tolka dessa. Under kvalificerad handledning i samband med praktiska moment diskuteras hur röntgenfynd kan användas vid bedömning av djurets orala status, som ett verktyg vid terapiplanering eller vid postoperativ utvärdering.


Course goal
Efter kursen skall deltagaren på ett effektivt sätt kunna ta helstatus av bra kvalitét på både hund och katt.
Audience
Veterinärer, Djursjukskötare, Djurvårdare
Previous knowledge
Inga förkunskaper krävs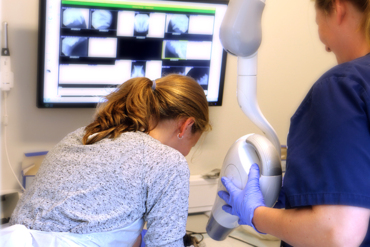 Course fee
11 500,00 kr
Interest inquiry
At the moment there are no vacancies at the course. Please make an expression of interest.
Expression of interest