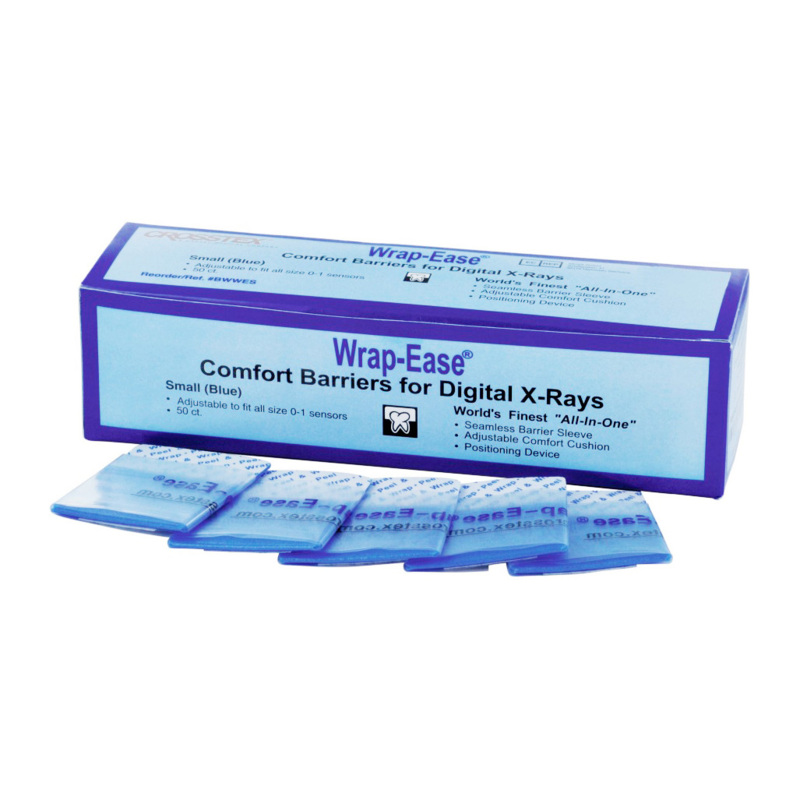 Sensor protection Wrap-Ease
Available in several variants
You must be logged in to order To login
SMALL This size fits the sensors of size 0-1
LARGE This size fits the sensors of size 2
Padded protection to the sensor.
Quick and easy to use.
The cover is adjustable to fit all digital sensors.
It also includes a pad that covers the sensor as a protective and positioning support.
With the help of self-adhesive tabs, you can convert your old film holder for the sensor holder. Snap flaps on the back of the holder.
The cover also protects your sensors if you accidentally lose them.