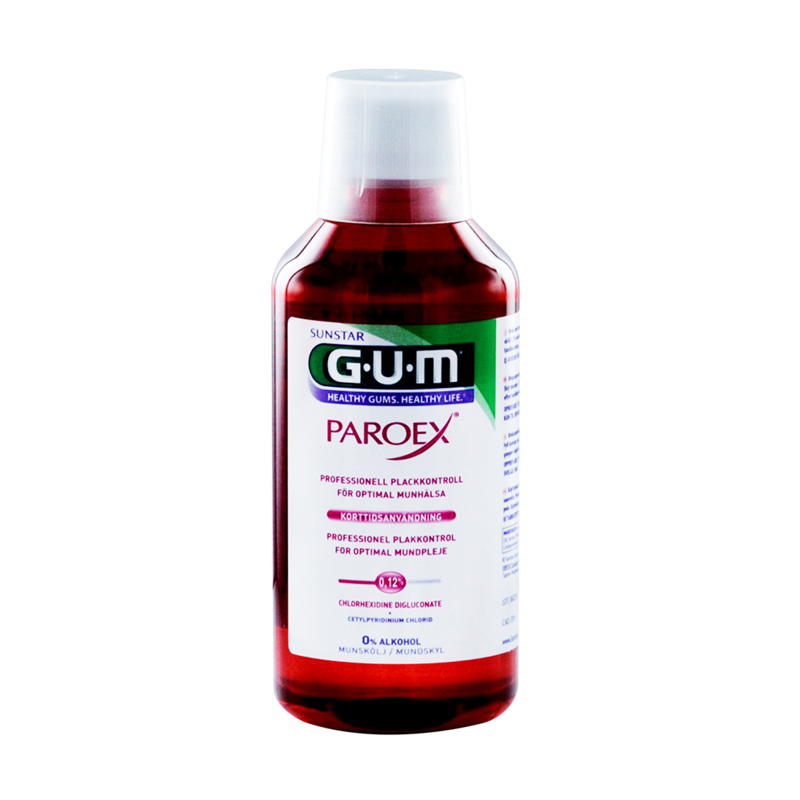 GUM Chlorhexidine rinse 0.12%
Available in several variants
You must be logged in to order To login
Gum chlorhexidine rinse is a mouthwash formulated to provide a professional plaque control and trials for gum disease. Can also be used as an antibacterial solution at both specific and general use.
- Prevents / helps prevent gum disease.
- Reduces bacteria and strengthens the gums.
- Reduces plaque formation.