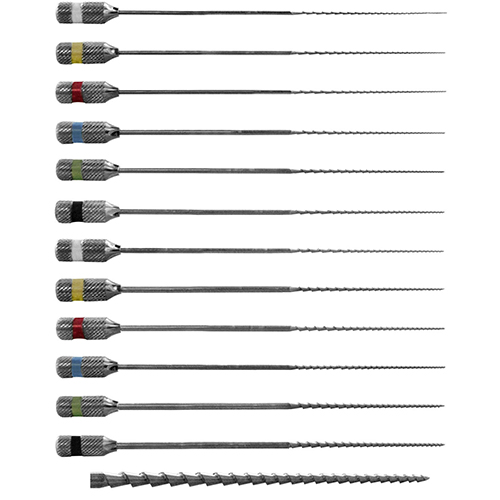 H-file (Steel)
Available in several variants
You must be logged in to order To login
Hedstrom files or H is used to clean the inside of the root canal. They are also used to enlarge and smooth inner walls of the channel. Use the "push and pull" technique. The files have excellent flexibility and high torsional strength. - 31 mm in length covering just about every cat and dog teeth (except for the long canine teeth, then 60 mm is recommended). Working length 16 mm. - 60 mm - Working length 30 mm
General information about the files:
They lose half their sharpness at each use and should only be used once if you want to have the maximum effect.
- Small files, up to size. 20, can be used at a maximum of 2-3 times.
- Bigger files, from size. 25, can be used up to about 5 times.
Once you determine the price of a root canal, be sure to include new files in the price, so you do not lower the quality of your work.