Content
Teori:
• Tandröntgenteknik
• Röntgenförändringar vid parodontit, tandresorptioner, tandfrakturer
• Endodontiska behandlingar
• Tandröntgen Kanin
• Fallgenomgång av kursdeltagarnas egna fall

Praktik:
• Praktiska övningar röntgen och röntgendiagnostik
Course goal
Att med självförtroende kunna tolka och bedöma dentala röntgenbilder för både pre- och postoperativ utvärdering samt erhålla de kunskaper som behövs för att kunna fastställa en korrekt terapiplanering.
Audience
Veterinärer, Djursjuksköterskor, Djurvårdare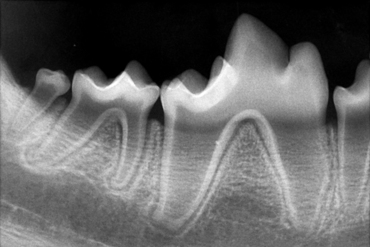 Course fee
11 500,00 kr
Interest inquiry
At the moment there are no vacancies at the course. Please make an expression of interest.
Expression of interest